SILVER BIRCH - YEARS 5/6
Welcome to Silver Birch Class- Year 5 & Year 6
TEACHER: Mrs Alison Prior
Welcome to Silver Birch, where we are made up of Year 5 and Year 6 pupils. After already working hard at the school for 5+ years, here is where we shine. Every child is valued as an individual, and given opportunities to reach their full potential and enjoy their learning experiences. In our classroom we continue to develop independence, resilience and a love of learning. Expectations are high, active learning is encouraged, and taking pride in work is a must. Younger students look up to us, and we relish the extra responsibility this brings. During the year we revise all our previous learning to prepare for SATs, and support each other as our older pupils prepare for their transition into secondary school where they will continue their educational journey
Silver Birch class has recently started to listen to the younger students in Oak class read on a Monday afternoon. Both classes enjoy doing this and it is helping to promote a love of reading across the school.
celebrating the king's coronation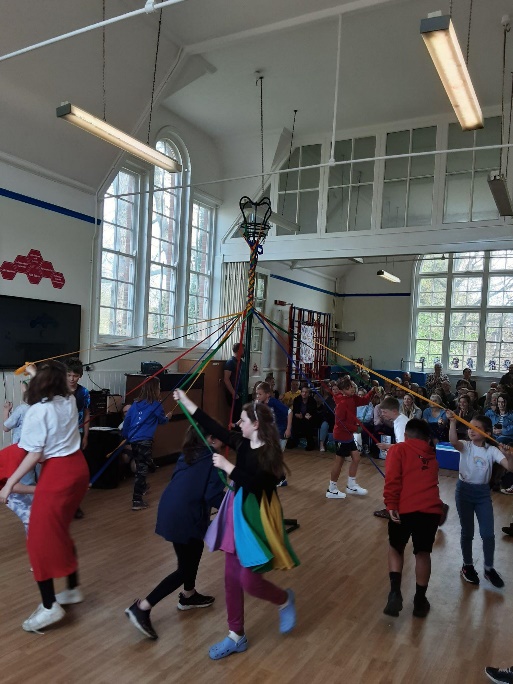 Silver Birch has had a busy few weeks, with art work, singing and practising dancing for the King's Coronation celebrations. Even though the weather was a bit of a challenge, everyone did extremely well in the hall, especially with the Maypole dancing.
LOOKING AT FORCES-RESISTANCE-GRAVITY