ELM - YR/NURSERY
Welcome to Elm Class- EYFS/Nursery
TEACHER: Miss Julia Wright
Early Years Life at Yoxford and Peasenhall Primary School
Our school Nursery and Reception class, offer a gentle start to school life, with superb indoor and outdoor facilities and fully qualified and experienced staff. Both the Nursery and Reception are rated "Good " in every area in the school's most recent 2019 Ofsted report.
The dedicated and caring staff create a purposeful family atmosphere for all the children. They focus on the well-being of each individual child. Each child's interests are built upon, their understanding expanded, and their interests inspired.By encountering a broad range of carefully planned activities we enable each child to enjoy their education whilst learning good manners and respect for each other.
The EYFS has a large indoor area for interactive learning as well as separate wet areas for art and craft activities. It also has its own secure outdoor play area with a mud kitchen, sand pit, tunnel and outdoor shelter, whilst having access to all the other facilities and resources in the rest of the school grounds, including a play area, large field, woodland area and playground.
The early years foundation stage (EYFS) sets standards for the learning, development and care of your child from birth to 5 years old.
All schools and Ofsted-registered early years' providers must follow the EYFS.There are seven areas of learning and development that must shape educational programmes in early years settings. All areas of learning and development are important and inter-connected. Three areas are particularly crucial for igniting children's curiosity and enthusiasm for learning, and for building their capacity to learn, form relationships and thrive. These three areas, the prime areas, are:
• Communication and language
• Physical development
• Personal, social and emotional development
Providers must also support children in four specific areas, through which the three prime areas are strengthened and applied.
The specific areas are:
• Literacy • mathematics
• Understanding the world
• Expressive arts and design
Elm class have been learning their sounds by playing musical chairs. They had to read the sound on their chair when the music stopped. It was a lot of fun. They have also been learning about shapes and making their own shape pictures.
RECEPTION PUPILS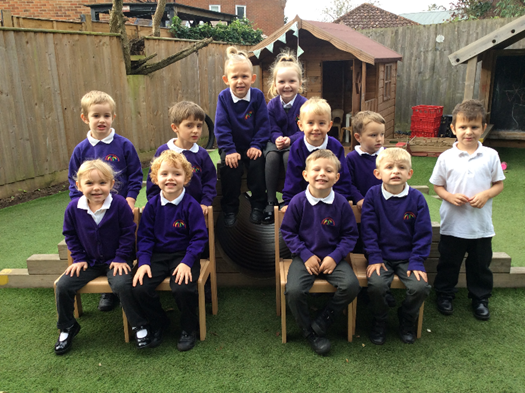 NURSERY PUPILS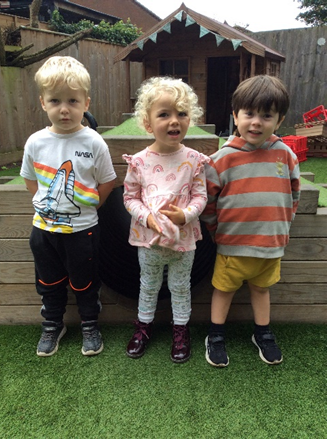 photos of our activities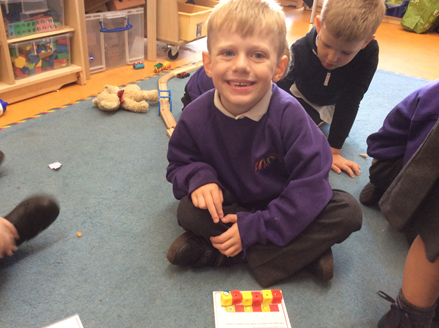 Cutting practise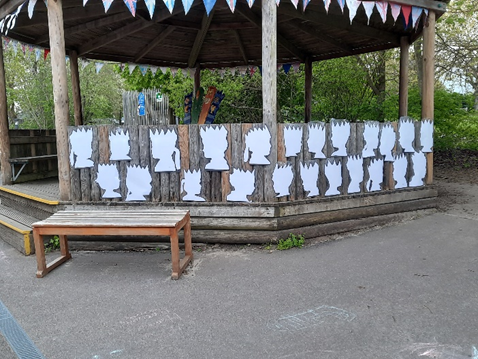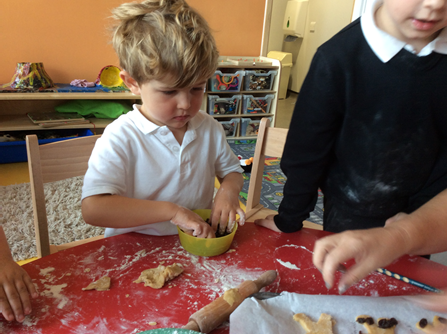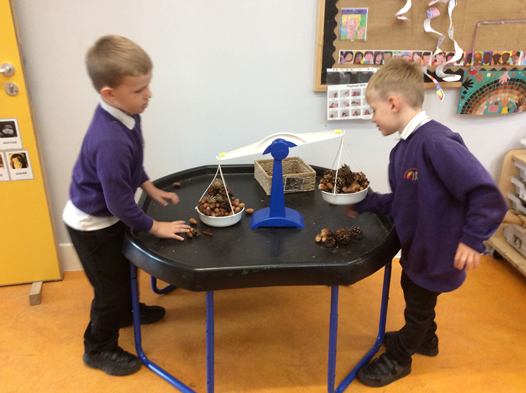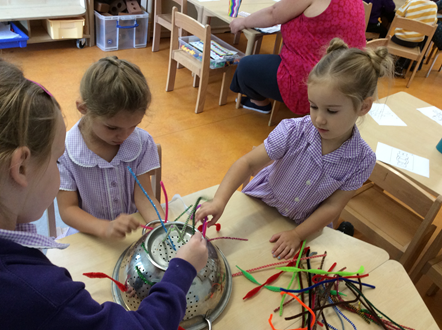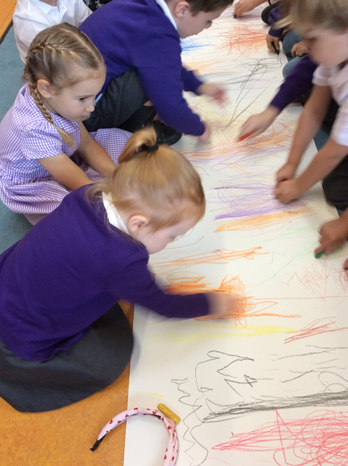 our visit to easton farm park